The more prudent move for the Colts remains spending their money on pass protection, but chasing Decker is certainly the type of ostentatious move owner Jim Irsay loves.
Despite a gaggle of young receivers and pass-catching tight ends, Indy could view Decker as a long-term replacement for Reggie Wayne, after realizing last season what life without the veteran is like.
Decker's size and route running would be a nice complement alongside T.Y. Hilton and Da'Rick Rogers (who showed flashes of explosive potential last season). Wayne plans to return from his ACL tear, but taking some pressure off the 35-year-old is a necessity for the Colts.
From Decker's perspective, he'd be trading a living legend for arguably the best young passer in the NFL -- exactly what the Colts did two years ago.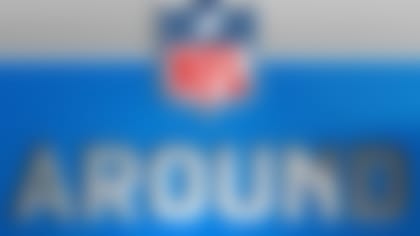 On a recent episode of the "Around The League Podcast" we discussed Decker's viability as a No. 1 receiver away from Manning -- one argument being that Decker was a product of Manning and the Broncos' offense. We could contend that moving to the Colts would make that portion of the argument moot.
A jaunt over to join Luck in Indy would get Decker paid and keep him alongside a stud quarterback. That's what some might call a win-win-win for the receiver.