There's a very good chance the Houston Texans select Jadeveon Clowney if the team makes the No. 1 overall pick in next Thursday's draft. The biggest question is if they'll remain in that coveted spot.
Wesseling: Best draft classes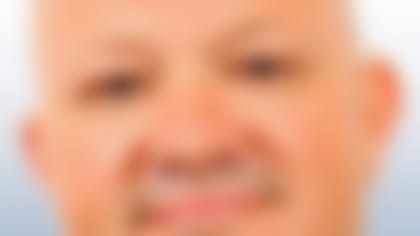 What was your team's best draft all time? Chris Wesseling opens the history books and examines each club's best haul. More...
NFL Media Insider Ian Rapoport said Thursday on NFL Network's "NFL Total Access" that there would be "a lot of people shocked around the league" if the Texans stay at No. 1 and don't pick Clowney. According to people Rapoport has spoken with, the South Carolina star seems to be a consensus No. 1 on draft boards.
But Texans general manager Rick Smith made it clear during his Thursday news conference that Houston is willing to trade out of the top slot if the right deal presents itself. The Clowney sweepstakes is far from settled.
The Atlanta Falcons remain a team to watch after meeting with Clowney twice in the last two weeks. A potential sleeper in the mix? The Buffalo Bills, who, according to Rapoport, may attempt to move up from No. 9.
Easier said than done, of course. The clear understanding is that any team that wants to get to No. 1 will have to pay dearly for it. Seven days and counting.