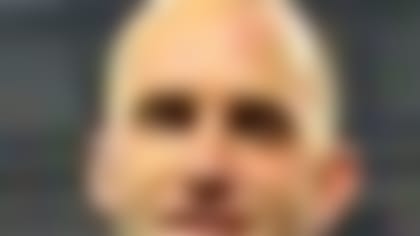 The 10-1 Houston Texans are still No. 1 in the latest NFL.com Power Poll, but which hard-charging team moved up to No. 2? **More...**
"I knew we were going to run the ball coming into the game and I was prepared for it," Brown told the Philadelphia Inquirer. "I was up for the challenge."
McCoy is the top offensive threat on the Eagles' roster. He rushed for 1,300 yards in 2011 and should get his job back as soon as he's medically cleared to play. But this is kind of situation that makes players want to play through an injury.
The unwritten rule that a player doesn't lose his job because of an injury is a myth. So, if you're McCoy or anyone else, would you be more eager to return or be honest with the medical staff? Millions of dollars could be on the line.
We're not saying it's fair or right, but you can understand why some players will go through great lengths to get back on the field as soon as possible.