Minnesota Vikings general manager Rick Spielman insists his team has no plans to shop wide receiver Percy Harvin, but teams will continue to come calling about a possible trade for the electric playmaker.
Unofficial list of free agents NFL free agency is set to begin on March 12. Check out this unofficial list of the 2013 NFL restricted and unrestricted free agents for every team, which includes Greg Jennings. More ...
With Wes Welker and Brandon Lloyd potentially on their way out the door, Harvin would fill an immediate need on offense. Not to mention coach Bill Belichick's documented fascination with the wideout, dating back to Harvin's days at the University of Florida.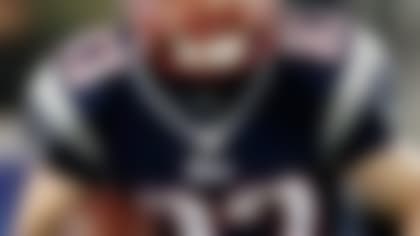 "I'm real familiar with (Belichick)," Harvin said. "He came down a bunch of times to talk to me, talk to the (Gators) team, talk to (quarterback Tim) Tebow. I've heard a lot of things (about the 2009 draft). I think if Minnesota had passed, they would have taken me."
Harvin continued: "(The Patriots) looked at me for special teams play. They thought I could make an impact there right away. They thought I could play slot receiver. We just kind of got to know each other."