"It's funny how, nowadays, you're just comparing race to race here," the Duke wide receiver recently told USA Today's Mike Garafolo. "Aside from my skin color, I don't see where they got that assumption."
Norris: Seven-round mock draft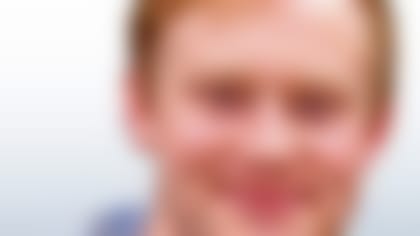 First-round mocks are fun, but they only tell 1/7 of the story. Josh Norris tackles the challenge of predicting all seven rounds. More ...
Welker is a 5-foot-9, 185-pound slot receiver. Decker stands 6-3, 218 pounds and is a physical option on the outside. Vernon splits the difference at 6-0,196 pounds. He's not as big as Decker, but he doesn't have Welker's quickness.
This isn't a first. The quarterback position has gone through this for years.
Vernon finished his career as the Atlantic Coast Conference's all-time leader in receptions and receiving yards. He'd love to be compared to Welker and Decker because of the numbers he puts up as a player. Right now, Vernon just doesn't see it.