Breathe easy, PAT purists. The extra point appears safe ... for now.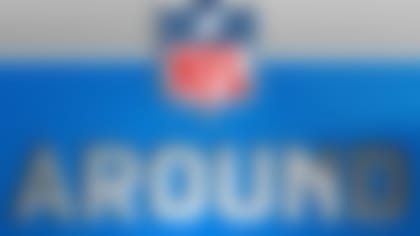 The Around The League team hits all the NFL's hottest topics in its award-winning podcast. Join the conversation. Listen
NFL Media Insider Ian Rapoport said Tuesday on NFL Network's "NFL Total Access" that the league's competition committee remains "very early" in any discussions about potentially eliminating extra points, which was a possibility raised by NFL Commissioner Roger Goodell last month.
The committee met for the first time on Tuesday in Indianapolis, the site of this week's NFL Scouting Combine. These meetings determine what potential rule changes will be brought to vote by the committee later this spring.
Earlier Tuesday, longtime committee member Jeff Fisher told ESPN Radio the PAT elimination idea "came out of left field." Fisher said it was "unlikely that we see something happen this year."
"I'm sure it will be discussed, but that's a wide departure," Fisher said, via ProFootballTalk. "The committee and the league has always been real careful about drastic changes like that."
Rich McKay, chairman of the NFL Competition Committee, told Rapoport on Tuesday that any changes that can affect the game's history must be considered "absolutely thoroughly."
According to Rapoport, the committee discussed two possible scenarios, according to someone in the room. One option is to make the extra point longer. Another option would make touchdowns worth seven points, with a one-point deduction for a missed 2-point conversation attempt.
The first proposal makes almost too much sense not to be the sensible compromise here. The PAT is currently a 20-yard kick. Pushing it back even 10 yards would reintroduce some form of drama to what's become the game's most mundane action.