Harrison: The All-Underrated Team
Some players just don't get the attention they deserve. Elliot Harrison forms a team of the most slept-on studs in the NFL. More ...
The arrival of new coach Rob Chudzinski in January surely was going to be it for McCoy. He remained on the roster.
After the signing of veteran quarterback Jason Campbell on Tuesday, McCoy's time with the Browns might be up. A Browns source told NFL.com's Albert Breer and Ian Rapoport on Wednesday that the team has no immediate plans to release McCoy for now, but a trade is possible. The key words there: "For now."
The Browns source responded to a report from The Plain Dealer that said McCoy is expected to be released or traded for a late-round pick shortly. It sounds like the Browns will exhaust all opportunities to get something in return for McCoy before letting him go.
It would be surprising if the Browns found a suitor for McCoy. Capable-enough potential backups like Kevin Kolb are available on the open market. There's little reason to give up a pick for a player who could be a No. 3 quarterback.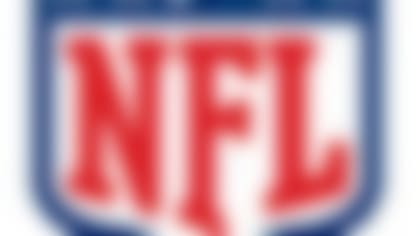 NFL free agency is under way. Follow all of the latest rumors and signings in our free-agent tracker. More...
Perhaps McCoy will remain on the Browns' roster through the draft, but we'd be very surprised if he was on the team come minicamp season. He's the latest Browns "quarterback of the future" to fail to stick since the franchise re-boot in 1999, following Tim Couch, Kelly Holcomb, Charlie Frye, Derek Anderson and Brady Quinn.
The impending move is disappointing for so many in the Browns community, with Around The League's very own Marc Sessler ranking high on the sad scale. Sessler named his second son "Colton."
League sources confirm Sessler's first son was not named "Bernie." Colton is not available in a trade.