Harrison: Post-draft Power Rankings
After the 2013 NFL Draft, Elliot Harrison updates his Power Rankings, with plenty of teams moving up and down the board. More ...
If you believe coach Gary Kubiak's gushing session on Sunday when asked about the former Heisman Trophy candidate, Klein might stick around a bit longer than just the tryout.
"I tell you what, it was impressive," Kubiak said about Klein's weekend performance. "I'm fixing to go up and have a long talk with him. I don't want to get too far ahead of myself, but to watch how far the guy came in two and a half days; (he) really played probably his best day out here today. He's found a way his whole career, and he's probably going to find a way this time, too."
"He's got a ton (of talent)," Kubiak said. "For what he did in college and what Jake (Plummer) has been doing with him, he's come a long way, as far as working under center and stuff. The arm strength is there. The delivery is a little different but you work with that. But his instincts as a football player you can't coach; the way he just takes off and stuff like that."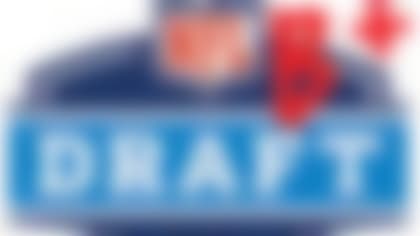 The draft is finally behind us. How did everybody do? Bucky Brooks breaks out the red pen and grades all 32 teams by division. More ...
Most scouts viewed Klein as a Tim Tebow-esque player: a great college quarterback with a great work ethic but wouldn't translate at the pro level. Klein was invited to work out at the NFL Scouting Combine as a tight end, but he declined, citing his desire to be a quarterback.
Kubiak talked Sunday as though he expects Klein to get his chance to be a signal-caller down the road.
"Like I said, we're fixing to sit down and have a good long talk, he and I, but I think this kid's going to beat the bushes and he's going to figure out a way," Kubiak said. "I'm very impressed with him."