With the 2012 NFL season in the rear-view mirror, Colin Kaepernick has wasted little time diving into one of his well-known side hobbies: body art.
Kaepernick's many tattoos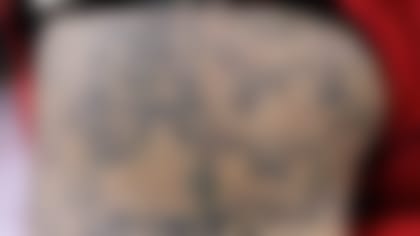 After returning to the West Coast following the 49ers' Super Bowl XLVII loss to the Baltimore Ravens in New Orleans, Kaepernick made a beeline for San Jose, where tattoo artist Orly Locquiao went to work. Locquiao, per the San Francisco Chronicle, stated on Instagram that Kaepernick's new art represents "inner strength, spiritual growth, and humility."
We saw plenty of those qualities during the signal-caller's fever dream of a campaign in 2012.