To the credit of both men, Kaepernick and Smith maintained a good relationship despite the uncomfortable nature of the situation. A day after the Niners agreed to trade Smith to the Kansas City Chiefs, NFL Network's Amber Theoharis asked Kaepernick how he felt about the news.
"Of course, nothing can be finalized yet. Whether Alex is with us or he's somewhere else next season, he's been a great teammate to me," Kaepernick said in an interview that can been seen on Thursday at 7 p.m. ET on "NFL Total Access." "(He's) been a great friend, a great mentor. So anywhere he goes, or if he's still with us, he's gonna be successful."
Debate: Alex Smith trade fallout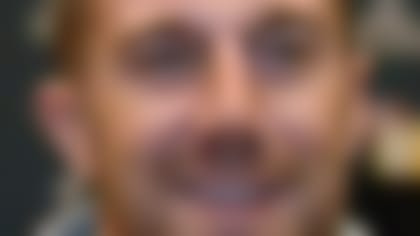 The Alex Smith trade has a domino effect that impacts many teams beyond just the Chiefs and 49ers. Our analysts weigh in. **More ...**
Kaepernick was asked what he'll miss about Smith on game day.
"I think the biggest thing with Alex is he was always in my ear, making sure I was seeing the defense," Kaepernick said. "Did I see safeties do this? Did I see the rotation? Did I see things like that? Just making sure I have mental clarity when I step on the field."
Kaepernick isn't known for being outspoken with the media (this might be a considerable understatement), but Smith's change of scenery is good for both quarterbacks. Smith gets a fresh start and a starting job, while Kaepernick gets to be The Man in San Francisco without any of the soap opera elements concerning the man he supplanted.