Cliff Avril has found a new home. He's still looking for his big pay day. Where will Greg Jennings wind up? Follow him and all the other NFL players on the move in our free-agent tracker. More ...
Avril began his career in Detroit, where he collected 39.5 sacks and forced 16 fumbles over five seasons. Entering his age-27 season, Seattle gets Avril with multiple prime years on the table.
This is your classic case of the rich getting richer. The Seahawks  arguably had football's best defense last season, and now they add the top edge rusher on the open market. Two days after acquiring wide receiver Percy Harvin from the Minnesota Vikings, the Seahawks are establishing themselves as a favorite in the NFC.
It fits a need as well. With defensive end Chris Clemons coming back from surgery to repair a torn anterior cruciate ligament, the Seahawks were short-handed in their base pass rush. That was made clear during their loss to the Atlanta Falcons in the NFC divisional playoffs. With Avril, Bruce Irvin and (eventually) Clemons in the fold, the Seahawks will bring the pressure.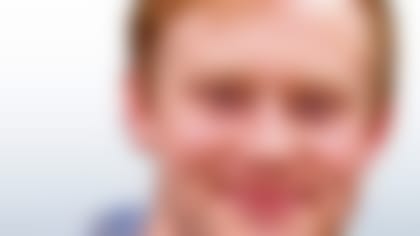 Free agency began with a flurry of activity. How does this affect the 2013 NFL
Draft? Josh Norris projects the first round. More ...
There were questions that Avril's value on the open market was over-inflated, given the talent he played with along the Lions' defensive line, but now he heads to another team with star power. He doesn't have to be the big attraction in Seattle, merely a productive part of a greater machine.
This makes him a great fit for a defense that somehow just got better.