Cliff Avril has said he'd like to return to the Detroit Lions, but he doesn't sound like he plans on giving a hometown discount.
Unofficial list of free agents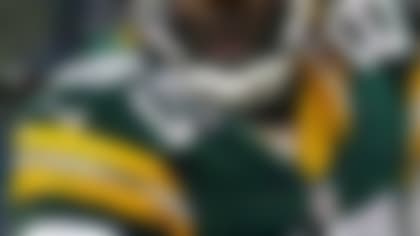 Free agency is almost here. Check out this unofficial list of the 2013 NFL restricted and unrestricted free agents for every team. **More ...**
"I don't know. It depends on the situation, honestly," the soon-to-be free agent said on NBC Sports Network, via MLive.com. "It depends on why I would be taking less money, first off. I don't know, but we just have to get the numbers going and we'll see. I really don't know if I would take less right now."
Avril, one of the top pass rushers on the open market, said chances were 50-50 he remains in Detroit before admitting he really has no idea how free agency will shake out.
"I don't know right now," he said. "We're waiting to see what's going to go down. We have a little less than a month to try to figure some things out. Hopefully, we get it done."
Avril turned down a three-year, $30 million contract last offseason and played under a $10.6 million franchise tag in 2012. In two seasons as a full-time starter, Avril has 20.5 sacks and eight forced fumbles.
Salary-cap concerns might make the Lions pass on giving Avril the big contract he desires -- and might find on the open market. But the Lions also have only one defensive end currently under contract for the 2013 season, Ronnell Lewis (who has two career tackles).
The staring contest between general manager Martin Mayhew and Avril is just beginning.