Rosenthal: Top 85 free agents
This year's free-agent crop lacks star power, but provides immense depth. Gregg Rosenthal ranks available players. **More ...**
Dave Birkett of the Detroit Free Press writes that there has been minimal contact between the Lions and Avril regarding a new contract, although the two sides "expect to talk" this week.
"(This week will) give me a good idea of what's going on, if I'll be here or if I'll be gone," Avril told Birkett. "This week will definitely gauge that, I guess."
Translation: The Lions haven't made Avril a priority yet. A strong pass rusher who always hustles, Avril is not a great player against the run. He's not on the field that much (66 percent last year) for a top-tier player. Avril and coach Jim Schwartz ran into one another at Kyle Vanden Bosch's wedding last weekend, but the chit chat was kept casual. Perhaps the Lions are slow playing the negotiation as a tactic.
It could be working. Avril sounds like a guy who knows he might have turned down his best offer a year ago: three years and $30 million.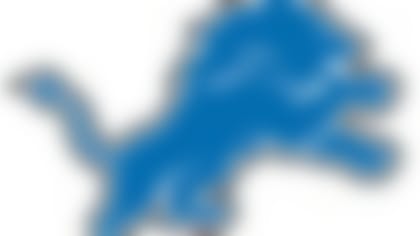 With the offseason under way, Around The League examines what's next for all 32 teams. Kevin Patra covers the Lions. **More ...**
"I think we had a chance to make it happen, but sometimes you feel like you might be worth more," Avril said about that offer. "Or it's not necessarily you feel like you're worth more, it's what the market is. If you place what some of the guys got paid and your stats are better or whatever the case may be, that's what the market is, so you kind of want to be around that range. Last year's market was pretty high, and I guess they weren't willing to do that."
This year's market is not expected to go quite as high. Avril will get his money because solid young starters always do. But it doesn't sound like that money will come from the Lions.