Schein: Instant-impact coaches in '14 Looking at the new head coaches, who's most likely to make an immediate difference? Adam Schein provides his rankings. READ
NFL Media Insider Ian Rapoport reported Friday that the Cleveland Browns made a run at Harbaugh during their coaching search, as did the University of Texas, per sources informed of the Browns' thinking. The news was first reported by ProFootballTalk's Mike Florio, who added that  the Browns nearly pulled off a trade for Harbaugh before hiring Mike Pettine as head coach.
According to Rapoport, Harbaugh was not interested in making the move to Cleveland.
Another high-ranking Niners source told NFL Media's Albert Breer that the club did not communicate with Cleveland about Harbaugh.
After PFT's Mike Florio asked why the 49ers didn't deny the report on the record, Niners CEO Jed York responded on Twitter: "Is this on the record? Report isn't true."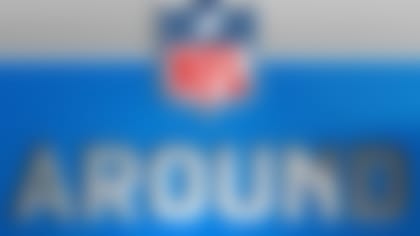 The Around The League team hits all the NFL's hottest topics in its award-winning podcast. Join the conversation. Listen
And yet the Browns released a statement that not only failed to dispute the report, but seemed closer to confirming it:
"The team conducted an extensive coaching search, and explored several options. That search produced an outstanding head coach in Mike Pettine and we're excited about his future with the club."
While we tried to reconcile the conflicting reports, the news sent shockwaves through the NFL.
Already one of the NFL's most successful coaches, Harbaugh has taken his team to the NFC Championship Game in three consecutive seasons.
Perhaps that spurred talks between Harbaugh and Michael Lombardi, who was recently fired as Browns general manager.
Lombardi was connected to Harbaugh as a potential tag team with the 49ers back in 2011 before Baalke got the job instead. Three years later, Lombardi went from nearly consummating that joint venture with one of the NFL's most respected coaches to losing his job in Cleveland.