Clark Hunt has been the Kansas City Chiefs' chairman since 2005 and, in his eight seasons, the team has hired three head coaches and made the switch from longtime general manager Carl Peterson to Scott Pioli, but has yet to win a playoff game.
The son of Lamar Hunt made another switch Monday, firing coach Romeo Crennel. But he left the evaluation process of football operations open by keeping Pioli in place, with plans to decide his fate in the coming weeks, pulling the trigger on a structural change in the organization.
Once things settled down Monday, we had the opportunity to sit down with Hunt for a one-on-one interview.
Based on everything, football and otherwise, what do you take away from this year?
"It was a very difficult year for us, both on the field and off. And I know everyone associated with the team is disappointed, and I'm personally disappointed for the fans. Frankly, we just didn't put a very good product on the field this year."
What was your thinking in why it was necessary to get rid of Romeo and not Scott?
"Well, at this point, we have dismissed Romeo, and the rest of the football operation is continuing to be under review. We may have more changes down the road. It's hard to put your finger on one thing. Usually when you have a difficult year like we did it's more than just one thing. Clearly, coaching I felt was part of it. But also we need to be better from a player personnel standpoint. We have a lot of talent on the team -- five of them made the Pro Bowl, a couple first alternates -- but we also have some holes to fill."
OK, so, just so we're clear here, there is a scenario out there where Scott wouldn't be with the team in 2013? How could that arise?
"Yes. Just to go back to my statement this morning about the football operation being under review, when you have a year like we did, no one gets a passing grade. I'm going to focus on the head-coaching search here in the next two to three weeks, it's important from a timing standpoint to do that. And then I'm going to circle back to the rest of the football operation and make those decisions at that time."
Will the coach have a say in whether or not Scott stays?
"I wouldn't say that he'll have a say. But obviously, chemistry is very important. When you're talking about a team, chemistry is always important. And among your general manager and head football coach, that's important as well."
So if a head coach you want is here and says I want my own personnel guy, is it realistic to think that might trigger a move?
"Well, we have a very open mind heading into the coaching search. I don't want to rule out anything. We're going to talk to coaches who have NFL coaching candidates, some who are coordinators, some who are involved at the college level. We're going to talk to a wide spectrum. And really, anything is possible at this point."
I know, traditionally, the GM has reported to you. Have you decided how the structure of the football operation is going to work going forward?
"Yes. We are going to change the structure. Historically, the head coach has reported to the general manager. I think that's true going back to the early days of the franchise. And I'm changing it today. Going forward, the head coach will report directly to me. The GM will report to me as well."
What's your goal in changing the structure?
"I think it gives us the best chance of hiring the best candidate. You mentioned a while ago that some of the coaches want more control. I think that's right, and if we find the right coach, I certainly want to have a structure that's acceptable to him."
Do you feel like Scott Pioli can still be the right man to right the ship here?
"I have not ruled that out. We're still evaluating that. But the priority here over the next few weeks is going to be the head coach."
How hard personally was this year on you, having a team that some picked to win the division and be a dangerous team in the playoffs? How disappointed are you?
Top head-coaching candidates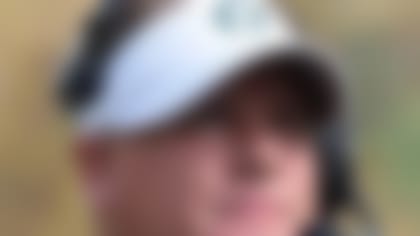 With plenty of coaching vacancies to fill, demand for talent is high. Check out the hottest names, like Oregon's Chip Kelly. More ...
"Extremely disappointed. We did have very high expectations for the team this year. We were coming off a year last year that was a little bit chaotic, we'd made the change to Coach Crennel, had some success in midseason and frankly added a lot of pieces we thought were important to winning this year. And unfortunately, just from almost the very get-go, we were not competitive, and in that, it was very disappointing. And for me, frankly it was most disappointed for our fans."
I know the two primary problems since Scott's been here have been finding the right coach, having gone through two, and finding the right quarterback. For whoever's running the show in 2013, how big a deal does finding the right quarterback from the outside and bringing him in have to be?
"Clearly a position we have to be better at is quarterback. That's not a not a knock on the guys that were here this year, there were a lot things that went into poor play at the quarterback position, other than just the individuals. But we have to be better at that position if we want to compete."
When you say the coach and GM will report to you, does that mean you'll be taking a more hands-on role in football?
"I think it'll be a different role. I do spend a lot of time already on the football side. Most of that interaction in the past has been with the GM, as opposed to the head coach. On a going-forward basis, I anticipate spending a lot of time with both."
"The priority, as we've outlined today, is finding the right head coach. Head coaches can make a very big difference in team performance. And I do believe we have some talent on the team. So the head coach is the priority right now."