CULVER CITY, Calif. -- Tennessee Titans quarterback Jake Locker will enter his third season with only 11 starts to his name. He went just 4-7 last season and threw more interceptions than touchdowns. He also got beat up, playing with a lingering left shoulder injury that eventually needed offseason season to correct.
The jury might be out on Locker so far, but he has the support of at least one prominent teammate. Around The League asked Titans running back Chris Johnson if he's seen enough from Locker to say he can be a franchise-type quarterback.
"Yeah, I've seen enough of him. I think he can do it," Johnson said at NFL Network studios. "It's just a situation where you gotta look at how other teams do it with the guys they have. Look at the RG3s, the Cam Newtons. They're not trying to make those guys in a system like a (Tom) Brady or Peyton (Manning).
"They put an offense around them to their strength. I feel like if we do that with Jake we'll be all right."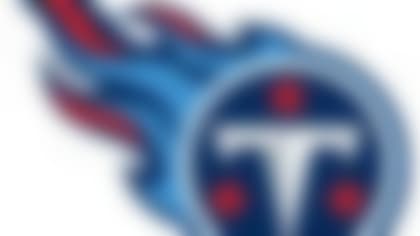 Around The League examines what's next for all 32 NFL teams. Chris Wesseling covers the Titans. **More ...**
Locker rushed for nearly 300 yards last season and possesses the type of mobility that might suit him for the type of read-option attack that's come into favor across the league. We asked Johnson if the Titans haven't made enough of a committment to building their offense around Locker's best traits.
"I feel like the reason they haven't been able to do it is because he's been hurt so much," Johnson said.
New offensive coordinator Dowell Loggains said earlier this month that Tennessee will have an open mind in studying ways to improve its offense in 2013. A move toward the pistol and read-option runs could have a positive effect on both Locker and Johnson.