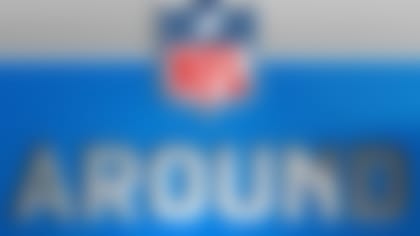 The Around The League team hits all the NFL's hottest topics in its award-winning podcast. Join the conversation. Listen
The Bengals coach signed a one-year contract extension that will keep him in Cincinnati through the 2015 season, the team confirmed on Friday.
Measuring the success of Lewis in Cincinnati boils down to whether or not you're a glass half-full or half-empty type.
On one hand, the league's second-longest tenured head coach has earned three consecutive trips to the playoffs and logged just three losing seasons in 12 years, while piling up a 90-85-1 record in the regular season.
From another angle, the Bengals have never won a playoff game under Lewis, who's 0-5 in postseason play.
Bengals president Mike Brown said in a statement: "Marvin has earned this commitment for the job he is doing. We are one of only five teams to qualify for the playoffs the last three years, and our prospects are bright looking ahead."
Under the reign of a happy owner, keeping Lewis around is a no-brainer for a playoff-ready squad boasting one of the AFC's most talented rosters. If Lewis can't take that talent deeper into January, however, the onus falls on Brown to find someone who can.