The Minnesota Vikings are no different than any other team in football. Unless they get solid, if not superb, play from their quarterback, Christian Ponder, they aren't going far.
Harrison: Post-draft Power Rankings
After the 2013 NFL Draft, Elliot Harrison updates his Power Rankings, with plenty of teams moving up and down the board. More ...
"I tell him all the time, you have to be the guy." Allen told "The Jim Rome Show" Thursday, via the St. Paul Pioneer Press. "Adrian (Peterson) can carry this team so far; our defense can carry this team so far. ... You know, you look at teams that historically win championships, and they have consistent play from the quarterback position."
Allen wasn't calling out his quarterback, but instead, calling for Ponder to step into his role.
"You should kind of have things down in your third year," Allen said. "We've got some good weapons for him. I hope he makes leaps and bounds, and has a phenomenal year, and we have a phenomenal year."
If Ponder doesn't have a "phenomenal year," we'll spend May 2014 discussing the rookie quarterback the Vikings will have just drafted. Coach Leslie Frazier and general manager Rick Spielman have (in under-the-radar fashion) compiled a strong roster around their quarterback. If Ponder can't flip the switch -- and we have our doubts -- someone else will get that opportunity.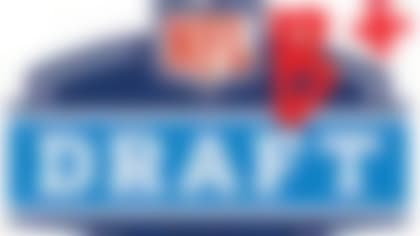 The draft is finally behind us. How did everybody do? Bucky Brooks breaks out the red pen and grades all 32 teams by division. More ...
It shouldn't be Matt Cassel. The Vikings obviously aren't willing to put too much heat on Ponder just yet, because Cassel is a semi-disaster who brings nothing to the table that Ponder can't duplicate, gaffes included. The challenge would come from somewhere else.
Too many jobs are on the line at any given time in the NFL to float through life with a quarterback who takes you halfway there.
If Ponder fails in his third year, if he falls short of blooming into "the guy," his unchallenged run with the Vikings rapidly will come to a close.