Ponder will have to be seriously injured to not play Saturday.
In othe Vikings injury news, cornerback Antoine Winfield didn't practice Thursday and plans to wear a bigger cast on his broken right hand this weekend, The Associated Press reported.
Analysts' picks: Wild Card Weekend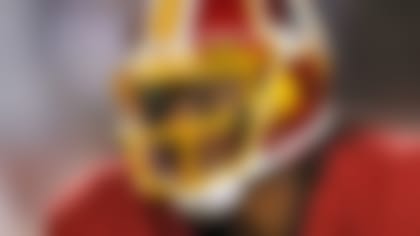 Can Robert Griffin III topple red-hot Seattle? Our analysts provide their picks for each game of Wild Card Weekend. More ...
Winfield wore a pad on his hand during Sunday's regular-season finale, but he couldn't finish because it swelled up and was causing him too much pain. He has sat out all three practices this week, but he did some individual work Thursday to test how the hand would respond with a bigger soft cast.
"Just to see him move around a little bit with that cast, he was actually over there hitting the dummies and doing some things to jar, just to see how it would feel, and he said it felt great," Frazier said. "That was encouraging, very encouraging."