Instant Debate: Bolts blame game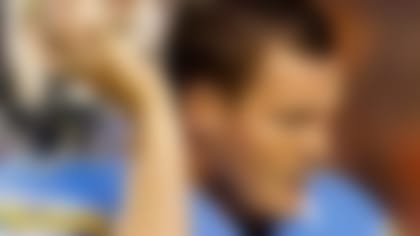 Who's to blame for San Diego's Monday meltdown: QB Philip Rivers, head coach Norv Turner or GM A.J. Smith? **More ...**
According to Mike Jurecki of KGME-AM in Phoenix, the former Chicago Bears first-round draft pick will meet with the San Diego Chargers on Friday to see if he could help them with their recent offensive line woes.
Williams, whose contract was terminated by the Bears on Tuesday, has been on the hunt for a team who can use his services. He's already worked out with the Philadelphia Eagles and Arizona Cardinals. Jurecki tweeted Williams is expected to make a decision soon.
The 6-foot-6, 320-pound guard may be considered one of the big busts of the 2008 draft, but he's fully capable of finding a new home with a team eager to find solutions to their offensive line troubles. Whether he can actually help is another question.