Gang Green is hosting the veteran runner at its training facility, NFL Media Insider Ian Rapoport reported Tuesday, citing a source who spotted Johnson in the building. ESPN's Adam Schefter first reported the news.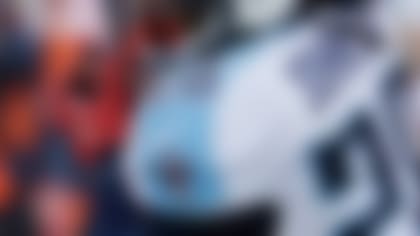 Chris Johnson is on the market, so keep an eye on all the latest news surrounding his next move with our CJ2K tracker. More...
With the Jets' run-first mentality, pairing the uber-durable Johnson with the often-injured Chris Ivory makes complete sense. However, several reports have indicated that general manager John Idzik only is interested in Johnson at the right price.
The Jets have been our front-runner to land Johnson from the start. They will get the first crack at keeping him from walking out without a contract. However, Idzik hasn't exactly moved hastily when given similar chances this offseason.
Signing Johnson this week would put the running back in a position to participate when the Jets begin their offseason workouts, which start April 21.