He averaged 4.5 yards per carry and rushed for 1,243 yards in 16 games. He also had a 94-yard touchdown run, which served as a nice reminder he still possesses the burst that once made him the combine champion of the world.
But Johnson also had five games in which he finished with 30 or fewer rushing yards.
"What a lot of people don't understand, I was playing with an offensive line that only had one starter," Johnson told Around The League on Wednesday at NFL Network studios. "I had four offensive linemen hurt. I felt like I did good with the situation I was dealt."
"I had to cross over some hurdles, but I never sat there and made excuses. I just dealt with whatever was given to me and just played with it."
The Titans ranked last in points allowed this season, giving up nearly 30 points per game. Upgrades are necessary, but Johnson believes the Titans should focus their free agency and draft agenda on upgrading the offensive line. Center Fernando Velasco and guard Leroy Harris are unrestricted free agents.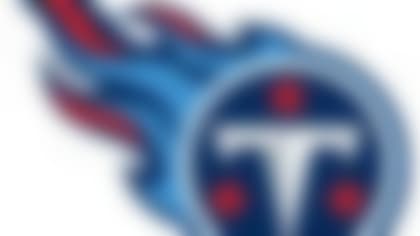 Around The League examines what's next for all 32 NFL teams. Chris Wesseling covers the Titans. **More ...**
"At the end of the day, if you look at the teams in the playoffs and the teams in the Super Bowl, you look at those guys, offensive and defensive linemen, the game is really won in the trenches," he said. "If you ain't strong there, I don't care how many playmakers you have. It ain't gonna work."
The Titans will pay Johnson $10 million this season, which shows they still have faith Johnson can be the rusher who once racked up 2,000 yards in his second season. It's clear Johnson believes he needs more help to make that happen.