New York Jets general manager John Idzik has been criticized for moving at a slow pace this offseason, but he moved fast enough to get Chris Johnson to sign on the dotted line.
NFL Media Insider Ian Rapoport reported Wednesday that the former 2,000-yard running back signed a two-year pact with the Jets with a base value of $8 million and an extra $1 million in available incentives, according to a source involved in the deal. ESPN first reported the news. The team later announced that Johnson had signed the contract via Twitter.
Johnson is coming off a career-low 3.9 yards per carry last season, but his durability and big-play potential make him an ideal fit next to the bruising but oft-injured Chris Ivory. Signing in New York keeps CJ2K in a power-running offense.
Johnson underwent knee surgery to repair a torn meniscus this offseason; he passed a physical as part of his visit Tuesday.
The Jetsmade the most sense to land Johnson from the start. New York came the closest to trading for the running back before the Tennessee Titansreleased him 11 days ago. The Jets were his first and only visit. Perhaps Idzik's slow-playing of the situation helped lower Johnson's price tag.
"I have a fresh start. Now I am going to go out there with a chip on my shoulder," Johnson told The Tennessean's Jim Wyatt after the signing. "I know a lot of people are doubting me. I want to prove everybody wrong who has doubts in me."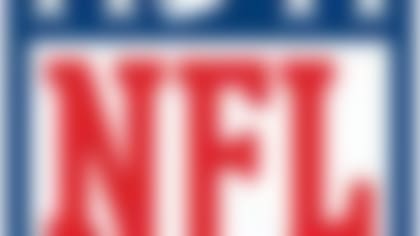 Follow all the developments on the NFL's open market with our up-to-the-minute tracking of 2014's free agents. **More...**
The Titans owed the 28-year-old $8 million before cutting ties. Johnson likely got significantly less to become part of a backfield that currently includes Ivory, Bilal Powell and, for now, Mike Goodson.
Joining Rex Ryan's team was also the best spot CJ2K could land. While he isn't the same runner he was in 2009, he can still be productive in what likely is to be a run-focused offense in New York -- especially if Geno Smith wins the starting quarterback gig over Michael Vick. Entering his seventh season, Johnson has never had a season which he didn't break 1,000 yards rushing.
Keeping Johnson fresh could allow him to be more prolific and hit more of those home run plays we've missed the last several seasons.