There was a lot of drama surrounding Johnson this week after a desultory preseason opener reminded a lot of folks of his desultory 2011 season. The Tennessean even ran a column criticizing Johnson's casual attitude.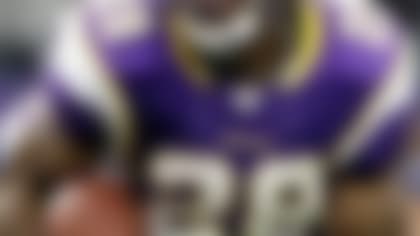 Chris Johnson and Adrian 
Peterson both have something to prove. Which star will enjoy a better year? Let's debate! **More ...**
On Friday night, Johnson reminded us why we pay attention to him in the first place. He rushed for 46 yards on 10 carries, including two beautiful 14-yard touchdowns in a 30-7 win over the Tampa Bay Buccaneers. Johnson showed the speed around the edge that makes him so special. He glided to the end zone. He made defenders look like college players.
Johnson had a few negative carries, but he also showed better decisiveness running up the middle. He's always been a boom-or-bust back, but Friday's game showed he's still plenty capable of "booms."
We hesitate to draw too much meaning from preseason games, but you can learn some things. In 2010, we noticed Michael Vick was noticeably faster than he was during his first season with the Philadelphia Eagles.
Johnson looks noticeably quicker than he did a year ago after his holdout.