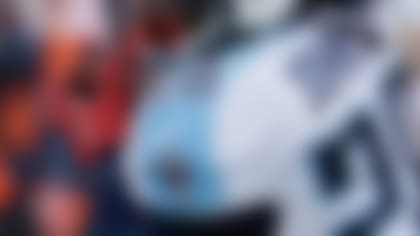 Chris Johnson is on the market, so keep an eye on all the latest news surrounding his next move with our CJ2K tracker. More...
ProFootballTalk reported Saturday that Johnson is expected to pick his next team by the middle of this week, according to a source with knowledge of the situation.
Johnson wasn't on the NFL's transaction wire Friday, meaning no teams could formally reach out to the running back until the release became official. That happened Monday, NFL Media Insider Ian Rapoport reported.
The New York Jets are believed to be the early front-runner to land Johnson, and Rapoport said the Jetscame the closest to landing Johnson in a trade. Multiple reports have the Jets interested in signing Johnson, but only at the right price.
During Friday's "Around The League Podcast," Chris Wesseling predicted Johnson will land a one- or two-year deal earning approximately $4 million annually. That's a substantial pay cut from the $8 million Johnson was scheduled to make this season, but still counts as an above-average salary in the depressed world of the NFL running back.
Follow our Chris Johnson tracker for the latest on the running back's tour through free agency, however brief it might be.