Tennessee Titans running back Chris Johnson ran a blazing time 4.24 seconds in the 40-yard dash at the 2008 NFL Scouting Combine. Johnson has used that speed to gain over 7,000 yards from scrimmage with 42 touchdowns as a pro, 10 of which are over 50 yards.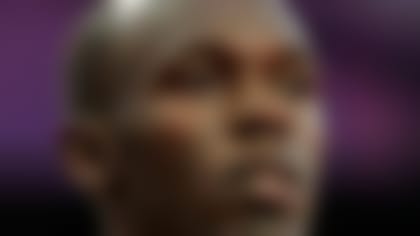 Dave Dameshek and Darrell Green, the fastest man in NFL history, discuss Usain Bolt's NFL prospects and potential 40-yard dash time. Listen ...
Johnson also believes he has the speed to beat Olympic record-holder Usain Bolt, who ran the 100 meters in 9.63 seconds for the gold medal Sunday in this year's Summer Games in London. Johnson has one caveat, however: The distance must be a short one.
"I feel like if I would have kept training for track I'd have a chance, but I play football and he runs track, so it's totally different," Johnson said, via Jim Wyatt of The Tennessean. "I think I could still probably beat him in the 40. If I actually trained for the distance he trained for, I think I'd have a chance."
Around the League already reached out to Pittsburgh Steelers scout Mark Gorsack, whom football fans would recognize as the starter at the 40-yard dash at the combine, to get his thoughts on whether Bolt, or anyone, could run a sub-4.0 time in the 40-yard dash. Gorsack didn't see it happening. With Johnson already running a 4.24, a race between the two speedsters probably would be fairly close ... and brief.