Randy Moss scored a touchdown in his NFL return Sunday, but one upcoming opponent said the receiver isn't the epic playmaker you remember.
Instant Debate: San Francisco treat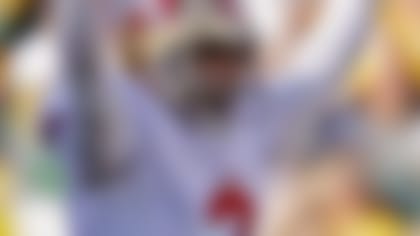 Moss was targeted four times by Alex Smith on Sunday against the Green Bay Packers, finishing with four catches for 47 yards. Moss' touchdown reception was the product of a blown coverage.
If Moss has lost a step or two, defenses will adjust and his main value to the 49ers -- as a deep threat who spreads defenses -- will be lost. Time will tell if that's truly the case, but at the very least, Houston earned himself some airtime on "Sunday Night Football."
Collinsworth equals currency.