Debate: Best cornerback tandem?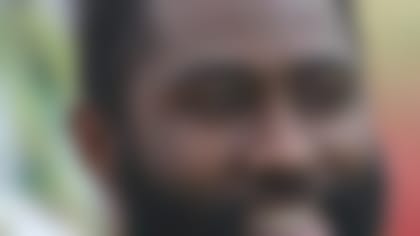 The fourth-year cornerback said this week that he's ahead of schedule in his return from the torn ACL he suffered in the team's AFC playoff win over the San Diego Chargers.
"I am doing everything the guys are doing," Harris told The Denver Post. "It's not like I am on the ground watching. Six months is the protocol. I will have seven before the first game. If I am ready for the preseason, I will go. If not, it's plenty of time for the Colts. Playing defensive back, I don't have to worry about people hitting me. I didn't get injured on a freak hit. I don't have any mental scars."
The Broncos sorely missed his play in the Super Bowl after Harris finished the season as the NFL's ninth-ranked player at his position, per Pro Football Focus. He was sticky in coverage and picked off three passes last season after serving as the only corner to record multiple sacks (2.5) and interceptions (three) in 2012.
Harris has shown well in the slot, but general manager John Elway told reporters that "Chris is going to be our starting right corner" after the team drafted rookie Bradley Roby. Along with free-agent additions Aqib Talib on the outside and T.J. Ward at safety, Denver's rebuilt secondary makes the Broncos an instantly grittier team on defense.
One of our Making the Leap candidates from last summer, the undrafted Harris has plenty to play for this season. Set to become a free agent in March, he will fare well on the open market if his comeback proves a success. For now, his focus is a Sept. 7 showdown with Andrew Luck and the Colts.