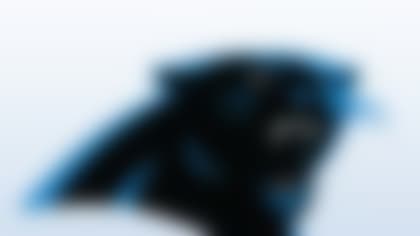 Around The League examines what's next for all 32 NFL teams. David Ely hits the Panthers. **More ...**
Agent Carl Poston confirmed to ESPN.com's Josina Anderson that a number of teams have expressed interest, but Gamble decided Sunday night that it was time to retire.
"Even though he still loves football, he told me that he's decided to focus on life after football," Poston said. "He's doing it the right way. He has taken care of his money and his investments to retire successfully, and now I wish him the best in his future endeavors."
Although Gamble still was playing at a high level when healthy, it's hard to blame him for walking away after battling shoulder, ankle, hamstring and concussion issues over the past three seasons.
Schein: Free agency matchmaker Which team should nab Dashon Goldson? What's the best fit for Reggie Bush? Adam Schein matches players with teams. **More ...**
Selected in the first round of the 2004 draft, Gamble was a starter from the get-go. As the best cornerback in franchise history, he owns the Panthers' record for most career interceptions (27), leading the team in six of nine seasons. Gamble also ranks second in Panthers history with 326 interception-return yards and third with 558 tackles.
Had he played in a bigger market, it's a good bet that Gamble would have made a few trips to the Pro Bowl.
With Gamble out of the picture, new Panthers general manager Dave Gettleman will have to place a high priority on upgrading his depleted secondary in the coming months.