It doesn't look like Gamble will be returning at a reduced rate, either. "All indications I've received are that he's gone," Person told WFNZ-AM in Charlotte. "That they've kind of cut bait. ... I've not heard any talk about anything other than a straight cut."
Unofficial list of free agents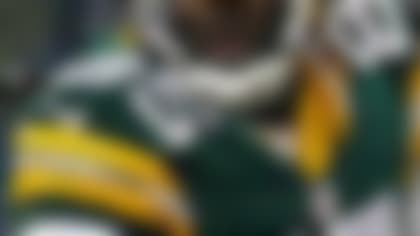 Free agency is almost here. Check out this unofficial list of the 2013 NFL restricted and unrestricted free agents for every team. **More ...**
The Panthers must chop roughly $10 million against the salary cap by the start of the league year on March 12. Gamble's contract carries a $10.9 million cap figure, and Gettleman can free up $7.9 million by setting him free. Other potential moves include releasing defensive tackle Ron Edwards and restructuring the contracts of linebacker Jon Beason, running back DeAngelo Williams and left tackle Jordan Gross.