Chip Kelly has said "thanks, but no thanks" to the NFL. Again.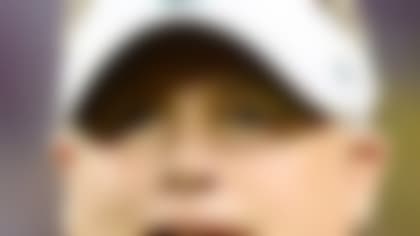 Kelly had a long meeting with Browns owner Jimmy Haslam and CEO Joe Banner on Friday in Arizona, and a source told Rapoport the sides were very close to a deal. Kelly then met with the Eagles on Saturday in a discussion that lasted several hours, bumping a scheduled follow-up meeting with the Browns in the process. Rapoport reported Sunday that the Browns were rebooting their search, and Kelly told the Eagles later in the day that he was staying at Oregon.
Rapoport reported Sunday that Oregon booster and Nike co-founder Phil Knight made a strong push to keep Kelly with the Ducks, according to a source with knowledge of the process. It is believed Knight's sway played a substantial role in Kelly's decision.
This is the second year Kelly has flirted with a leap to the NFL, only to decide the college ranks were a better fit. The Tampa Bay Buccaneers believed they were close to landing the coach this time last year. The Bucs quickly moved on and hired Greg Schiano. Now the Browns and Eagles must do the same, with no clear favorites for their respective jobs at this time.
If Kelly tests the waters again in 2014, it will be interesting to see if NFL teams pursue him with the same vigor shown in Cleveland and Philadelphia this time around. Prying Kelly from Oregon has become a "Mission: Impossible" scenario for NFL teams.