INDIANAPOLIS -- News conferences at the NFL Scouting Combine often are a delicate dance between reporters and the coaches who don't want to give away much information with free agency on the way.
Sometimes that dynamic plays out to a ridiculous degree. Everyone in the room here knows the Philadelphia Eagles won't keep Nnamdi Asomugha for $15 million. The odds on the cornerback returning to Philadelphia look low.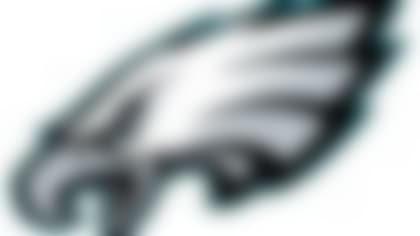 New Eagles coach Chip Kelly was asked about Asomugha a few different ways Thursday, and he deflected the questions before coming out with this gem: "I think Nnamdi has the skill set (pause) that can play football."
Well, that's hard to argue with. The Eagles escalated noncommittal to a new degree Thursday, but it's clear how they view Asomugha -- he's as good as gone. For contrast, Kelly was effusive in his praise of DeMeco Ryans and made it clear the linebacker has a future with the team.
"I want to coach Nick (Foles)," Kelly said.
Said Roseman: "Foles is a talented guy, and we just drafted him last year. I think this is a different situation than we've had the past couple of years where we had quarterbacks. We like the player. ... We're trying to accumulate good, young players. We're not in the business of trying to rid of good, young players."
Brandt: Combine success stories
Gil Brandt says prospects hoping to boost their stock at the combine have plenty of examples to follow -- like Cam Newton. More ...
Roseman sure made it sound like the team was changing to a 3-4 defense. He said Antonio Dixon has the perfect skill set to be a 3-4 nose tackle. Brandon Graham has the ability to stand out as a 3-4 outside linebacker. Roseman also said Trent Cole has the ability to change his position and stand up as an outside linebacker.
The young GM was asked how he can pick players if the Eagles aren't set on their defensive system yet.
"Maybe we are, but we're just being purposefully vague," Roseman joked.