Top head-coaching candidates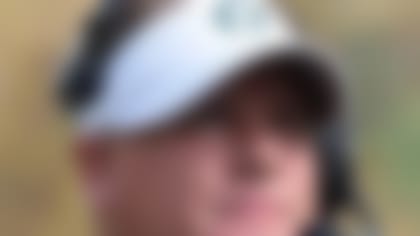 With plenty of coaching vacancies to fill, demand for talent is high. Check out the hottest names, like Oregon's Chip Kelly. More ...
Citing two high-ranking NFL personnel executives, Adam Caplan of SiriusXM NFL Radio says Oregon's Chip Kelly is Cleveland's clear top choice to coach the team.
Caplan notes that Kelly's agent, David Dunn, has a strong working relationship with new Browns CEO Joe Banner based on past contract negotiations. More importantly, the Browns have set the table for an incoming head coach to hold tremendous power within the organization.
Banner and new owner Jimmy Haslam III are committed to a Browns hierarchy that would afford the coach final say over the roster, with a general manager -- or lesser-titled front-office figure -- to assist with personnel decisions. The type of coach they bring in will dictate who they hire on the personnel side.
"If you hired a GM first and there was a great head coach that wanted control, you'd be limiting that," Banner said Monday, via The Plain Dealer. "We made the determination that the greater impact on our future was going to be the head coach, and we wanted (his) skill set to kind of drive what we'd be looking for (in a GM or personnel director)."
Whether or not Kelly would be intrigued by the Browns job is another story, but two GM candidates recently told Caplan that Cleveland ranks "either No. 1 or No. 2 for best roster" of all available jobs, based on the team's young talent.
We've entered silly season on the coaching front. Kelly is expected to be pursued by the Philadelphia Eagles, among others, and the Browns have other candidates to speak with as well, but Cleveland's top men appear determined to install a household name at coach.