PhillyMag.com's Sheil Kapadia was on hand for the coach's news conference last week when a reporter asked, "There's always been talk about whether the option will work in the NFL. You seem to be running quite a bit of it. Is that a fallacy -- "
Debate: Most enticing QB battle?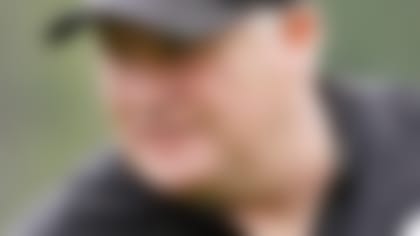 Kelly has promised to pack pro-style concepts into the up-tempo attack he brought from Oregon. Many balked at the hiring of offensive coordinator Pat Shurmur (who, historically, has clung with force to a vanilla West Coast offense) and the drafting of quarterback Matt Barkley, but Kelly appears serious about adapting his approach to the NFL.
"If you watch us, we may run two of them in practice," Kelly said Saturday, per the Philadelphia Inquirer. " ... If that situation comes up, you use that tool. If that situation does not come up, we may not use that tool."
Kelly says two-thirds of the attack has been installed. Kapadia's seen two tight-end sets, wideout screens, downfield passing and a focus on the ground game, and Kelly insists he'll collaborate with his coaching staff to develop the game plan.
"When I was hiring staff," Kelly said, "I wanted to hire a lot of smart people. Then let's sit together as a group and say, 'All right, what did you do in the quick game? How do we want to do it in the quick game? This is what we did here. How did you call it in Cleveland, Pat ... ?' (Wide receivers coach) Bobby (Bicknell), came from the Buffalo Bills: 'How did you do it?' How did (offensive line coach) Jeff Stoutland do it in Alabama? And then we came up with what is the best way for the 2013 Eagles to run it."