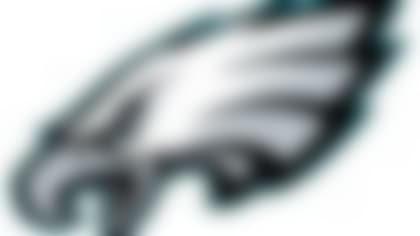 "We've done film evaluation, and our staff and (general manager) Howie (Roseman) will sit down together and see where we'll move forward," Kelly told the Philadelphia Inquirer. "But as a person, I think he's outstanding."
A report this week called out Asomugha as something of an odd bird for eating lunch in his car alone instead of joining his teammates during practice breaks last season. But when Kelly huddled with Asomugha before the cornerback's recent trip to Nigeria, he walked away, calling Asomugha a "classy" individual.
On the field, Asomugha disappointed in 2012, and when asked about his 31-year-old defender at the combine, Kelly was enigmatic.
"I think Nnamdi has the skill set ... that can play football," he said.
Unofficial list of free agents Check out this unofficial list of the restricted and unrestricted free agents for every team, which includes Greg Jennings. More ...
If the Eagles retain Asomugha, it reportedly will be at a massively-reduced cost. With defensive tackles Mike Patterson and Cullen Jenkins sent packing this week, you have to wonder if Asomugha will be next. Kelly wouldn't say much on that front. Let's keep in mind that his entire evaluation of the team boils down to film study. Under the Collective Bargaining Agreement, Kelly cannot work with his players on the field until team activities get cracking next month.
"It's the hand we're dealt, and we'll deal with it no matter how it comes out," Kelly said. "I know free agency starts on March 12, and we don't get a chance to see our guys until April 1, so we don't get to call a timeout and put everyone on hold until we can see."