The Eagles' interest in Smith was a topic of debate leading up to the selection process. Eagles officials voyaged to Morgantown, W. Va., in March with a party that included owner Jeffrey Lurie, general manager Howie Roseman and coach Chip Kelly, who insists the scouting trip was genuine.
"First off, it wasn't a smoke-screen," Kelly told WIP-FM on Tuesday, according to the Philadelphia Inquirer. "We were as thorough with Geno as anyone else with our evaluation. How it happened was we were supposed to have a meeting scheduled that day with Jeffrey in the building on a couple things. And we weren't supposed to meet until the afternoon because we were going to see Geno, and it was an hour away by plane. And he said, 'Hey, I'll go with you guys.' "
Lurie said in March that his attendance was a "common thing" with the Eagles making "an important pick" at No. 4 overall, but Kelly on Tuesday labeled it a "coincidence," according to the newspaper.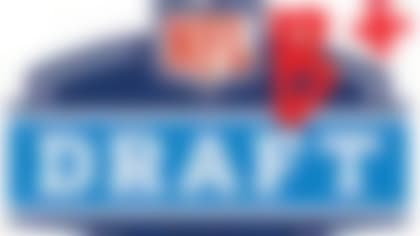 The draft is finally behind us. How did everybody do? Bucky Brooks breaks out the red pen and grades all 32 teams by division. More ...
Kelly isn't a man who wastes his time. His practices run at breakneck speed, and he admitted the draft experience was "awful" because of the endless downtime. He laughed off the notion that the Eagles would charter private planes and drag their owner around the nation to throw off the rest of the NFL.
"Is it a smoke-screen to other people? I think that intrigue and that part of it, I kind of get a kick out of," Kelly said. "We don't have enough time to go out there and say, 'Hey, let's bluff the other 31 teams in the league by going to do this.' If we are, we're wasting our time."