University of Oregon coach Chip Kelly will receive a lot of attention from NFL teams after a particularly active Black Monday. Of course, he deflected questions about his future during the Fiesta Bowl's media day.
Top head-coaching candidates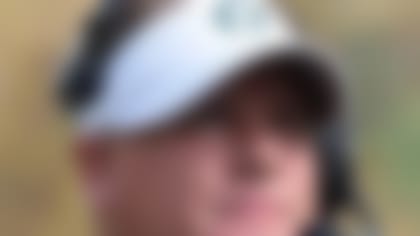 With plenty of coaching vacancies to fill, demand for talent is high. Check out the hottest names, like Oregon's Chip Kelly. More ...
"I've got a game to play," Kelly said Monday, via The Associated Press. "We're playing in the Fiesta Bowl. That's the biggest thing in my life. If I allowed other things to get into my life, then they would be distractions, but there aren't. Our focus 100 percent is on the Fiesta Bowl."
"My heart is to win today, and that's it," Kelly said. "I know everybody wants to hear a different answer. And I know that at times when I don't give you guys the answer that you guys want, then I'm being evasive. I'm not being evasive.
"My whole thing since I've been here is that I'm going to do the best job I can every single day. If that's good enough that other people look at me sometimes, I don't really care about that. I think too many people live in the future. We live in the moment."
Kelly said he has done his best not to be a distraction to his team and hasn't even mentioned the rumors. But there's no question the pros are calling. And Kelly is expected to answer.