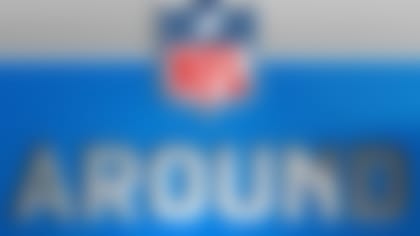 General manager John Dorsey told reporters on a Tuesday conference call that negotiations to extend the quarterback's contract are ongoing, per Herbie Teope of The Associated Press.
Smith has $7.5 million and one year left on the pact he signed in 2012.
Dorsey offered no timetable for a deal, but Kansas City remains pleased with what it got back from Smith during an 11-5 campaign that propelled the Chiefs into the playoffs for the first time in three seasons.
Chiefs chairman Clark Hunt said last month he enjoyed watching Smith "get better as we went along" in coach Andy Reid's offense. With Kansas City's attack surging down the stretch, the quarterback averaged 237 yards per game through the air and tossed 18 touchdowns to just three picks over his final eight outings of the season, including the wild-card loss to the Indianapolis Colts. Albert Breer explains how NFL teams continue to skirt the rules of free agency. Plus, 10 takeaways from market activity. **READ**
Smith's 220.9 passing yards per game were the highest of his eight-year career, as were his 23 touchdowns. He remains challenged as a vertical passing threat -- averaging just 6.5 yards per attempt -- but Smith counters with dangerous legs. He's one of the NFL's more underrated quarterbacks on the ground after churning out 431 rushing yards in 2013 -- sixth-best among passers.
Smith isn't going to be paid like some of the league's premier arms, but the Chiefs -- unlike the San Francisco 49ers before them -- appear sold on keeping him around long-term.