Even as he insisted that he'll be on the field when the Chicago Bears open against the Indianapolis Colts on Sunday, linebacker Brian Urlacher said his left knee will "never be the same."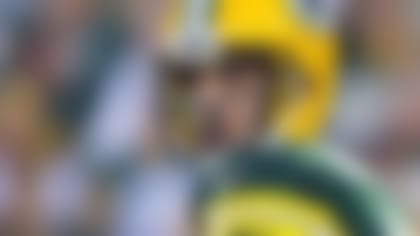 NFL.com and NFL Network analysts share their picks for MVP, rookie of the year, playoff teams and a whole lot more. More ...
" ... I have been running around quite a bit, not with the team in practice, I have been taking it really slow like Coach (Lovie) Smith said we would. Everything they are going to let me do, I'll do. There is going to be some restrictions on what I can do because they don't want to overwork me too early. It's a long season. There will be some restrictions but there won't be restrictions in the game on Sunday."
The 34-year-old veteran sprained ligaments in the knee in a victory against the Minnesota Vikings on Jan. 1, the Bears' regular-season finale. He re-injured it this summer and had arthroscopic surgery on Aug. 12.
"The knee has been an issue, obviously, since last season," Urlacher said. "Felt good going into training camp. I was excited about it. Then, I kind of aggravated my knee during training camp. Then I had surgery, a little minor surgery, and it feels good again now. That's all that matters, I feel good going into the season."
"This is the last year of my deal. Whatever happens, happens," Urlacher said. "I'm going to play the best I can this year and hopefully I can stay healthy, play 16 games and then whatever we have in the playoffs. Then, we'll approach it after that. I'm not going to sit here and say, 'I want to play four more years' right now. Because before my knee was hurt (in training camp), I thought I could play four more. My knee just isn't the same anymore. It's never going to be the same."