Charles Woodson didn't hide his feelings when asked about the NFL's elimination of the "Tuck Rule."
"Hallelujah," Woodson said with a laugh Wednesday on NFL Network's "NFL Total Access," "It shouldn't have taken this long. It's been 11 years I guess now. It's about time that they turned it over. It really was just a badly explained rule from the jump, and it didn't make a whole lot of sense the way the rule was interpreted.
"So I think the best thing was for them to just throw it out."
Woodson's strip of New England Patriots quarterback Tom Brady during an AFC divisional-round playoff game 11 years ago is the lasting image of the controversial rule. Brady went on to win his first Super Bowl after the overtime win over the Raiders.
"There's certain times where I think about it, especially during the playoffs," Woodson said. "You think about the times you've had the opportunity to be in the playoffs and have a chance to advance. You think about it. You think about lost opportunities. And you think about it.
"But I haven't thought about it for some time now, and all of a sudden, it (the "Tuck Rule") was up for repeal. I was just hoping that it got passed, or that it got thrown out. So that's good -- good for the NFL."
Woodson remains a free agent after being released by the Green Bay Packers. The market has not been strong for the 36-year-old defensive back.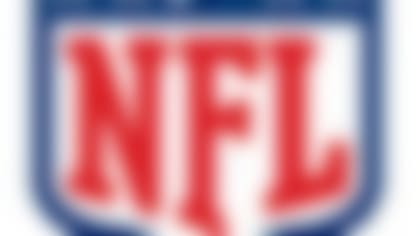 NFL free agency is underway. Follow all of the latest player rumors and signings in our free-agent tracker. More...
"I thought it would be a little more interest," Woodson said. "I think, looking back, this is my second time in free agency and I've kind of been shunned both times. So I guess this time around, I'm a little more patient with it and just waiting around to see what happens.
"I don't take it personal. I understand how the game goes, I've seen it for 15 years now, and I've seen how it works. Just got to have a little patience."
The free-agent market hasn't been particularly strong for defensive backs in general, but Woodson will land on a roster somewhere. He's on the backside of his career and doesn't cover like he used to, but he has a strong locker-room presence and brings a brilliant football mind to the meeting room. The money won't be great, he'll be a full-time safety and might not start, but Woodson still has value -- especially from a depth perspective.