Malcom Floyd doesn't know when he can get back on the football field -- or if that's even a possibility.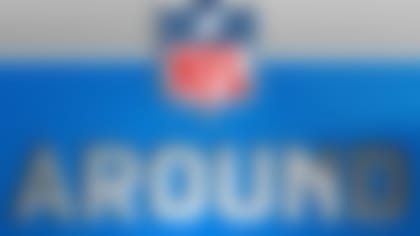 The Around The League team hits all the NFL's hottest topics in its award-winning podcast. Join the conversation. Listen
The San Diego Chargers' wide receiver is continuing to work his way back from a spinal disc issue caused by an open-field hit in September. He told U-T San Diego on Saturday that he resumed running one month ago. A spinal specialist recently cleared Floyd for light weightlifting.
Floyd admits there still is soreness in the neck and has acknowledged he was wearing a neck brace as recently as January. The recovery process continues, now nearly six months removed from the injury.
"It's not quite there yet, but it's getting there," Floyd said. "There's really no timetable. It's pretty much just basing it on how I am and how well I feel. ... There's still a little discomfort in there, but it's a lot better.
"I'm getting there. It just felt good to start running again and becoming more active. I'm feeling a lot better as far as that goes."
A healthy Floyd -- who is due a manageable $2.75 million next season -- would represent a nice fit alongside Keenan Allen in San Diego. The question is whether Floyd will be able to put himself in that position.