The last of the top 10 draft picks is under contract.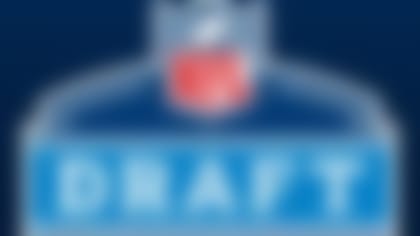 Eric Fisher is under contract, leaving most first-round picks with deals. See the list of contracts
NFL.com's Ian Rapoport reported Monday that the Tennessee Titans have agreed to a deal with guard Chance Warmack, according to a source who has spoken with the player. It's a four-year contract worth $12,166,646 with a fifth-year option and includes offset language.
Warmack's signing bonus is $7,228,472. He'll receive $5 million at time of signing and get the rest by the end of 2013, a tradeoff for offsets, according to Rapoport.
Warmack held out for five days as the sides attempted to work out issues over offset language, a common sticking point for first-round picks under the new collective bargaining agreement. Ultimately, the Titans got their way.
When Sunday began, Warmack, Dee Milliner and Jonathan Cooper all counted as top-10 picks without deals. The latter two players signed Sunday, leaving Warmack -- the 10th overall pick in the 2013 NFL Draft -- as the lone holdout.
The Titans made upgrading the interior of their line a major priority this offseason. The additions of Warmack and free-agent acquisition Andy Levitre can turn an area of weakness into one of strength overnight.