Johnson is awaiting his court date after violating conditions of his probation in connection with a domestic violence incident last year. His latest troubles further dim his chances of returning to the NFL.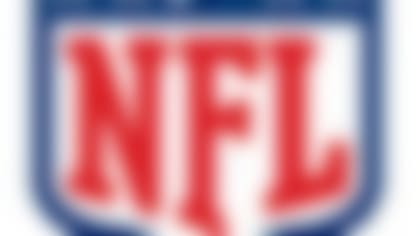 NFL free agency is underway. Follow all of the latest player rumors and signings in our free-agent tracker. More...
"I'm going to be OK," Johnson said Friday on ESPN's "First Take." "I'm OK now, but I put myself in this situation and I have to deal with everything. With life, I'm at peace with everything. I would love to finish my career off the right way. If it happens, I'm not sure. But I would like to."
Johnson spent last season out of football after he was released by the Miami Dolphins during training camp. His departure was documented by "Hard Knocks" cameras.
"I'm in a position where I have to prove myself again that I can still play," Johnson explained. "Can I still do it? I'm at the bottom again, like having to prove myself when I first came in (to the NFL) and I was hungry. I got complacent at some point in my career. I thought I had it right. I thought I had made it and figured it all out. I lost the game that I loved and played for years."
Owens managed to land himself a tryout with the Seattle Seahawks, so perhaps we shouldn't dismiss Johnson at least getting a chance to jump-start his career. Then again, Johnson is 35 with eccentric tendencies and lingering legal issues. The former star wide receiver isn't exactly an attractive candidate on the open market.