It's only the preseason, but Thursday's Cincinnati Bengals-Green Bay Packers game is a big one for Cedric Benson. The brand new Packer will audition for a starting job on a Super Bowl favorite. He'll do it in the stadium he called home for almost four seasons.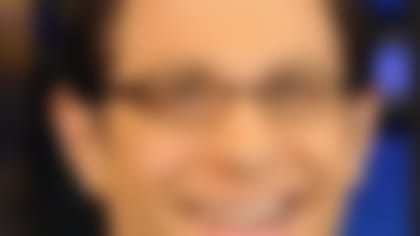 "It's going to be fun, to say the least. It'll be good just to go against that defense. I've seen all those guys coming in, I've seen them work together, so it'll be fun to put a licking on them," Benson told reporters this week via the Cincinnati Enquirer.
Benson and coach Marvin Lewis say there are no hard feelings between the two. Benson bristled late last season at his relative lack of carries; The Bengals were tired of Benson's fumbling.
The veteran's arrival in Green Bay signals a few things. The Packers aren't confident that James Starks will be ready for the season because of his turf toe. (Or that he can stay healthy.) The Milwaukee Journal Sentinel's Tom Silverstein wrote a great piece on Green Bay's transition to a one-back offense.
They are no longer using fullbacks as much and they are leaning away from the zone-running "one-cut" style backs like Ryan Grant. They are using more no huddle in practice than ever. This is Green Bay's answer to the opposition using more safeties in the passing game, according to Silverstein. Benson fits.
"We don't have to change anything, and Cedric doesn't have to change anything he does for him to fit into our offense," Packers head coach Mike McCarthy said.