In a bit of poetic justice Thursday night, Cedric Benson's new start in the NFL began against his team of old.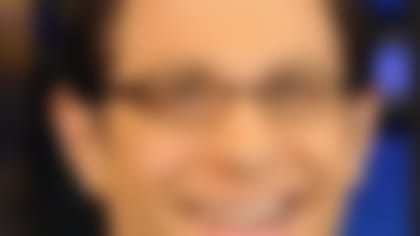 Adam Schein provides six reasons why Aaron 
That never sat well with Benson, who promised before the game to "put a licking" on the organization. Afterward, Benson suggested the Bengals will soon regret parting ways.
"It felt good," Benson told Kevin Kelly of the Cincinnati Enquirer. "Just lets me know those guys miss me over there. I guess the run game hasn't gotten up to par in Cincinnati yet. Those guys know the type of player I am. They know how I work. Developed a pretty good relationship with those guys."
Benson's replacement in Cincinnati, BenJarvus Green-Ellis, was sidelined Thursday with a foot injury. Fellow back Bernard Scott missed the game with a hand injury and might not be ready for the opener. Benson will certainly be missed if that duo can't get healthy.
Bottom line: We expect to hear from Benson (and the chip on his shoulder) frequently this season if he keeps this up.