The NFL preseason isn't exactly rich with tales of revenge, but Cedric Benson's return to Cincinnati came close enough for August football.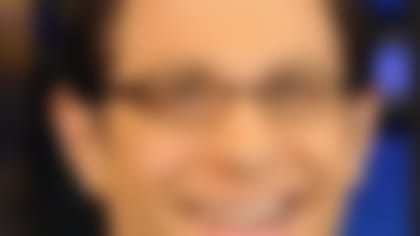 Adam Schein provides six reasons why Aaron
By halftime, Benson plowed for 38 yards on six attempts. He found rhythm on a first-quarter scoring drive, blasting for an eight-yard rush trailed two plays later by a nine-yard burst that helped push the ball deep into Bengals territory.
Benson's most noticeable gaffe came on a failed screen pass from Aaron Rodgers late in the half. The pass was tipped but Benson, all alone in the flat, had a chance for it.
Considering the state of Green Bay's backfield, Benson is going to see time. He played with a dose of fire Thursday night, but he wasn't the Packers' leading rusher at halftime. That honor went to quarterback Aaron Rodgers, who amassed 52 yards and a pair of touchdowns on six carries -- looking like something out of 1937.