After just under six months of rehab, the Green Bay Packers cornerback believes he's ready for offseason workouts, which start April 22.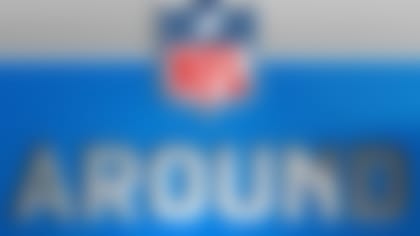 The Around The League team hits all the NFL's hottest topics in its award-winning podcast. Join the conversation. Listen
"I think I'm ready for it now," Hayward told the Green Bay Press-Gazette. "I'm just here and I don't have to push it and I probably won't push it crazy then, but I'm in a good enough shape to finish everything and do everything."
Hayward enjoyed a spectacular rookie season, with six interceptions. His health and return to 2012 form sits as the keystone to the Packers' offseason plans in the secondary.
Hayward's health, however, will play a role in how that transformation is executed.
In the latest edition of the "Around The League Podcast," the guys begin the offseason Roster Reset series with the AFC West and dive into the ATL mailbag.