"The team reached out to me and told me what the top priorities were, and those obviously were the quarterback position and the middle linebacker position," Williams told the Carroll County Times. "Everything outside of that would have to be a bonus, I guess, so it is what it is. ... We have a lot of depth at corner and a lot of depth in the defensive backfield, so I just think I'm not necessarily a priority right now.
"They said if it wasn't for the (salary cap) situation they're in now that I would be a priority and that I am a priority. ... They don't necessarily know if they'll have the money or the time to get me a deal."
Williams started every game the last two seasons and had four interceptions and 75 tackles (No. 4 on the team) in 2012. His play lessened the blow from the loss of cornerback Lardarius Webb to a torn anterior cruciate ligament.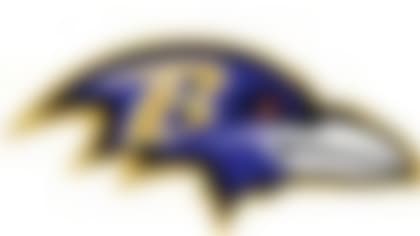 Around The League examines what's next for the NFL's 32 teams in 2013. Gregg Rosenthal covers the Ravens. **More ...**
Williams would love to stay in Baltimore, but he wants a fair market price. And at 28, it's doubtful he'll get a bigger contract in his 30s. This is his time to cash in.
"I know I'm worth more than what the deal was worth before," Williams said. "I'm not going to throw out a number and say what the range I'm looking for is, but I feel like a team, whoever that is ... will pay me for what I'm worth.
"The sky's the limit for me now. I just feel like I'm an ascending player. I feel like I've gotten better each and every year."
There's no shortage of teams in need of cornerback help. If the Ravens can't make it work, someone will.