Debate: Toughest shoes to fill?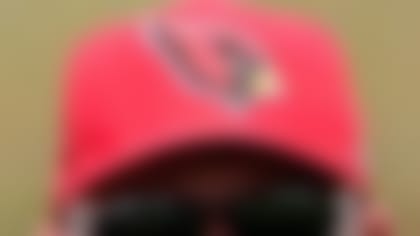 If the early returns are any indication, the Cardinals won't regret offering Arians his first chance to implement his own program.
"I love the head coach," Carson Palmer told Michael Silver of Yahoo! Sports on Friday. "I mean, I love the head coach. He keeps it real. He already has this team wrapped around his finger. And we have some talented players in this locker room."
Cardinals players describe Arians as more of a "stickler" than a "coddler." He already has called out offensive leaders Palmer and Larry Fitzgerald for practice mistakes.
"You just can't help but respect him," Palmer added. "There's no ego whatsoever. And he's a guy who's got Super Bowl rings."
If the Cardinals weren't toiling in the toughest division in football, they would be bandied about as one of the NFL's true sleepers. Palmer is having so much fun with his new teammates and Arians that he's already talking Super Bowl.
That might be wishful thinking for this season, but Arians believes he and Palmer can deliver a title to the Cardinals before their respective careers are over.
"It's an old cowboy movie," Arians recently said, via the Los Angeles Times. "We're going out to the desert, off in the sunset together."