NFL.com's Ian Rapoport reported Monday that the Arizona Cardinals currently are working on a trade with the Raiders for Palmer, according to sources informed of the talks. Compensation would be a very low pick, and Palmer is expected to be open to restructuring his contract to get it done. Yahoo! Sports reported a deal is "almost done." In other words: Palmer is down with the move.
Instant Debate: Franchise Flynn?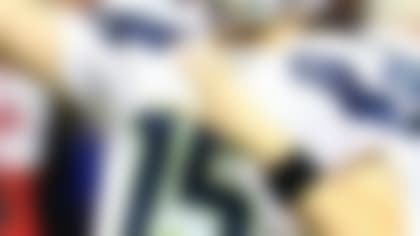 Palmer will take a pay cut if he lands in Arizona, and one source told Rapoport that Palmer's future salary will be less than $10 million. He was slated to make $13 million with the Raiders, so Palmer's pay reduction would be at least $3 million, something he had resisted doing with the Raiders.
With Palmer expected to join the team, the Cardinals might continue their efforts to trade Brian Hoyer, who signed a one-year qualifying offer on Monday. The Cardinals also released John Skelton on Monday.
It only appears to be a matter of time before the Cardinals bring Palmer aboard. It's a reminder that we should never take offseason chatter too seriously.
A source close to Stanton told Rapoport that Stanton knew the Palmer trade was a strong possibility when he signed March 13.
Instead, Palmer will go to a place that gives him the most potential for money and playing time. Arians might have sold Palmer on the Cardinals' ability to contend right away with a strong defensive roster and wide receiver Larry Fitzgerald.
(Arians probably didn't mention the three other fearsome defenses in the NFC West. Or the Cardinals' offensive line.)